Where has 2021 gone? Not quite, but almost the end of the year that has disappeared into Covid 19 and left us ready for 2022.
This morning the keen Wednesday helpers arrived to start what would become a lovely morning.
Sailing Coordinator, Ken, fresh from a month of helping with HSC examination supervising on the other side of Sydney.
Pontoon Manager, John W,
Support Boat Driver, Warwick,
Sailors, Rob, Jeremy, Malcolm, Michael, John B, Jim first of all with a short training session for Michael, Eileen, Ivan, and at last with our participants for today.
Radio Operator, Corey,
Life-Jackets, Wilma,
Photographer, Eli.
Participants this morning were: Jasper, Gwyneth, Dylan, Maia, Alex, Laragh.
Then Dennis arrived with wife, Pam, and daughter, Georgia, then Ben and Hanlin.
A lovely group for a smooth day.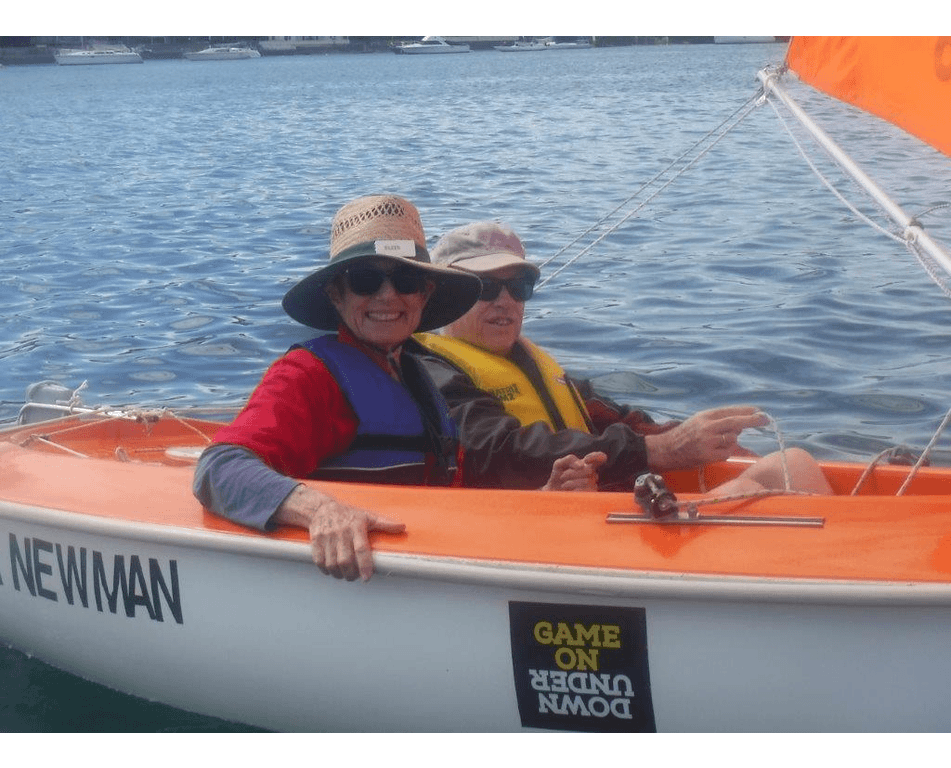 Eileen and Michael in Paul Newman
Rob and Jasper in ELI D
Jeremy and Dylan in Dolly Wallis
Michael and Gwyneth in Rlaph Newman
Alexander and Jim in Alex
Ben in Dolly Wallis
Dennis and Rob in Eli D
Pam and John W
Georgia and Betty in CC
Hanlin and John in Black Swan