The morning started early today, with Brian and Warwick arriving at 7.00 a.m. to fix the table that had been damaged a few days ago.
It was unlocked from its home, and they started by strengthening the underneath supports, then flipped it over to affix the slats that had come loose. These they strengthened by adding a few nails, then because it was still early, they painted the whole job so that it looks as good as new.
One of our volunteers was already preening his feathers on the pontoon, while waiting for the day to start, then another of our volunteers arrived in his usual way, stand up paddling across the bay from North Harbour.
Our full complement having arrived, away we went, rigging 6 dinghies because we were expecting lots of volunteers and participants. Eileen went across the park with a radio to meet the cohort of buses, and we were ready to start.
Crew for today stayed quite tiny:
Sailing Coordinator: John W
Registrar: Helen
Pontoon Manager: Nola
Radio Operator: Corey
Sailors: John W, Brian, Jim, Jackie, Michael, Malcolm.
Support Boat Driver: Warwick.
Photographer: Eileen on her return from Bus duty.
We were missing a few names from the list, but needed to go ahead, as our participants started arriving by bus.
Aruma were first, with our lovely participants: Steffan, James, Kyle, Eddie, Paul. We immediately life-jacketed them up, and put each in a boat, as we could see that the next bus had arrived with our new group from the Eastern Suburbs…Northcott. Jordan, Josh, Emma, Danny, Sing came with Allison, Keely and Adrienne. Some of these enjoyed a sail, others elected to use the Support Boat.
Then our BIRDS flew in: Danielle, Alan, Carlo, Stephen, Brad, Stuart, James, Rosalyn, Peter, and each was settled into a boat and taken for a sail in the beautiful conditions. Danielle elected to take herself, and she really loved the mild conditions this morning.
Last of all came Julian, after an eventful trip in the bus from Chatswood. He loved his first sail with Sailability and will continue to return as a volunteer now that he has put his foot in the water.
An eventful morning for Eileen, who learnt the tricks as the bus-monitor, then took on the role of photographer, and last of all learnt a new role of climbing into a dinghy from Charlie's Chariot….yes, Eileen, you need to step into the centre of the boat or you will get very wet in the cold waters of Manly Cove. What a morning for learning new skills!!!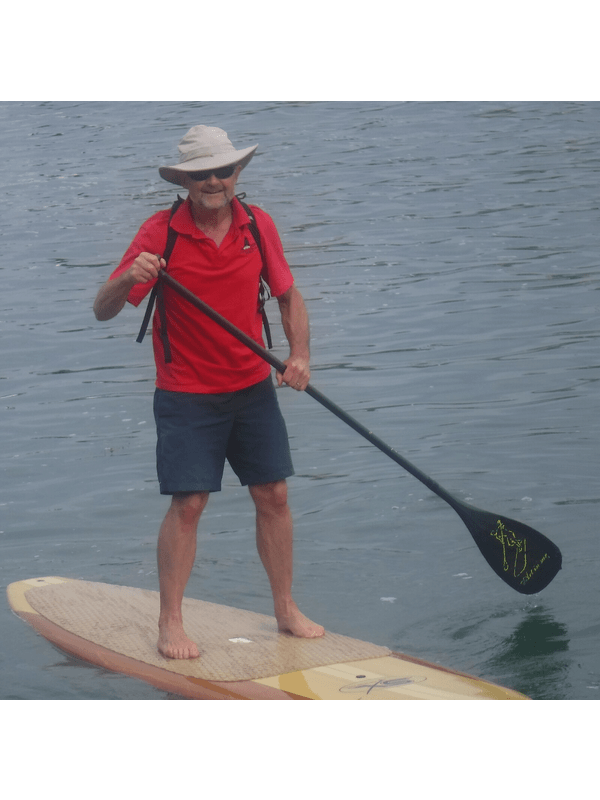 How Malcolm arrived to volunteer this morning.
The volunteer bird who refused to leave the pontoon
Jackie and James in Ralph Newman
James and Eddie in Black Swan
Joshua and Keely in Charlie's Chariot
Emma in Charlie's Chariot
Danielle in Woody
Paul and Michael in Alex