Just a short report today, as the wind was perfect, our helpers from heaven, and a most pleasant day on the water at Manly for those who sailed.
Ken was the Sailing Coordinator, and says the job was easy, because everyone just worked together and we got everything done, including the Hand Sanitising and the boat sanitising at the end of the morning.
The wind was perfect, a lovely mild northerly bringing a warm day with it. Ragnhild was our Power Boat Driver, Ken, Michael, Jennie, John, Ivan, Eli, Steve sailed in 2 shifts.
Helen was the registrar, Wilma helped with life-jackets, Denis was there in an advisory capacity, Nola was the Pontoon Slave.
A blast from the past, Rob, arrived unexpectedly and asked to go for a sail, so we accomplished this….he has not lost any of his skills, and is looking forward to giving Sarah from Dobroyd a race before too much time goes by.
After the second shift, it was quick work to get everything clean, sanitised and put away.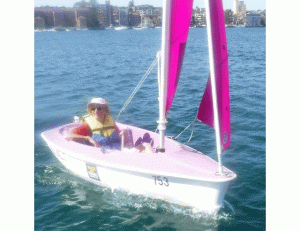 Brian in Dolly Wallis
Eli and Ivan in Eli D
Jennie in Woody
Michael in Ralph Newman