A new arrival at Manly, Yui competed in the Hansa National Championships for our branch. Altogether, she sailed 17 races over the weekend, competing in both 2.3 division as a single sailor, sailing in the Ralph Newman, as well as the 303's with her friend from Shoalhaven, Jade.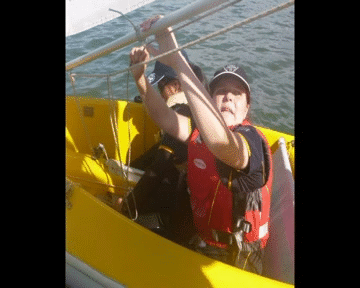 Slideshow of Yui and Jade getting ready to go, The Nationals fleet at Kogarah
and the National 2.3 Champion
We are very proud of Yui's performance in this series, as she won the titles of Best Female Sailor at the meet, as well as the Women's National Champion. Congratulations, Yui, and thanks to Peter and Sue, who transported Yui and her boat over to Kogarah and back home again. Thanks also to Donna and the gang from Shoalhaven High, who hosted her at Kogarah, and looked after her while she was at the Nationals.