Winter was here with a vengeance this morning. A cold, slightly damp morning greeted the willing volunteers as we put out 5 boats with the thought that the showers would ease. Several groups were booked in, and the phone message was clear that we would be going ahead, but only 5 participants arrived to take advantage of the opportunity.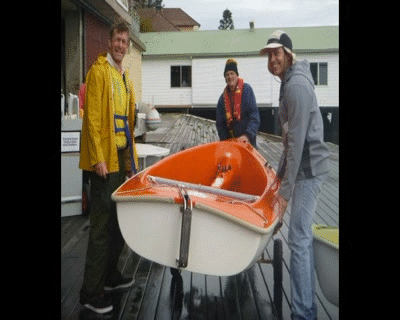 It was a great sailing day for James, Ben, Ollie, Judy and Matt and their carers, as well as our volunteers: Denis, Ivan, Helen, David G and David W, Wilma, Lyn, Jim, Tony, Ken, Caroline, Jay and Jannie.
Denis had been raiding the local op-shops for wet weather gear, and this was snapped up by several of the people who turned up.
When everyone had had a sailing turn, the boats were packed up and away in the boat room, ready for another day.